Baer Engineering and Environmental Consulting, Inc. was founded in 1992 to serve government and industry. Since 1992, we have maintained a steady and controlled growth rate from startup to average annual gross revenues of $5.47 million. We have managed our growth, project portfolio, and service line expansion without a single claim filed.
Baer Engineering provides facilities, chemical, civil, water resources and environmental engineering, and industrial hygiene, safety and health services to institutional, governmental, commercial, and industrial clients. Over the past two decades, Baer Engineering has developed a reputation for delivering high quality environmental and engineering services on challenging projects. Our ability to exceed client expectations has enabled Baer Engineering to grow our clientele list to include educational, healthcare and lending institutions; building owners and managers; local, state, and federal agencies; light and heavy industry; commercial developers; and prime architectural / engineering firms.
Baer Currently Has Career Opportunities, Click Here For More Information!
Sustainability through responsible engineering of the built environment.™
"Austin ISD appreciates your professional services, working relationship/team spirit, exceptional response time to address our needs (current and future) to keep our school district in compliance with federal, state, and local regulations. Thanks!"
- Austin Independent School District
"Good job and responsible. SAWS appreciates looking after our interests and compliance."
- San Antonio Water System

"Always know I can call and receive fast, professional service."
- Texas State University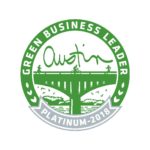 Baer Engineering practices what we preach as a Platinum Certified Austin Green Business Leader dedicated to reducing our carbon footprint and conserving our precious resources. We have a "Green Team" at our Austin office that leads environmental initiatives and builds staff support for green practices. Information is provided to educate employees about how they can take green action at home. Our employees competed in the Austin Green Cup Challenge, and through their dedication, Baer Engineering placed in the top three businesses.